Description
200 t / h Benchtop Random Access Analyzer for small / medium size laboratories with advanced requirements in technological aspects.
– It integrates mixed sample / reagent rotor of 88 positions, LED light source technology with autocorrection of its intensity, 8-step Washing Station with overflow sensor, barcode reader (samples and reagents) and single pipetting arm.
– The compact design allows even high chemical / biological contamination residues to be separated from common liquid waste.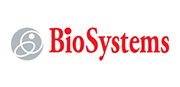 https://www.biosystems.es/products/CLINICAL%20DIAGNOSTICS/Biochemistry/INSTRUMENTATION/BA200%20AnalyzerBA200%20Analyzer/ANALYZER%20BA200
https://www.youtube.com/watch?v=kL9M0FHuSuA